If you're just getting started with Trello, you may not realise it's possible to customize it to suit your needs.
Particularly if you're used to other tools that automatically start with list names like To-Do/Doing/Done.
Luckily for us, it's possible to do in Trello too!
Renaming lists in Trello
To rename a list, click on the words in the top of a list, and start typing!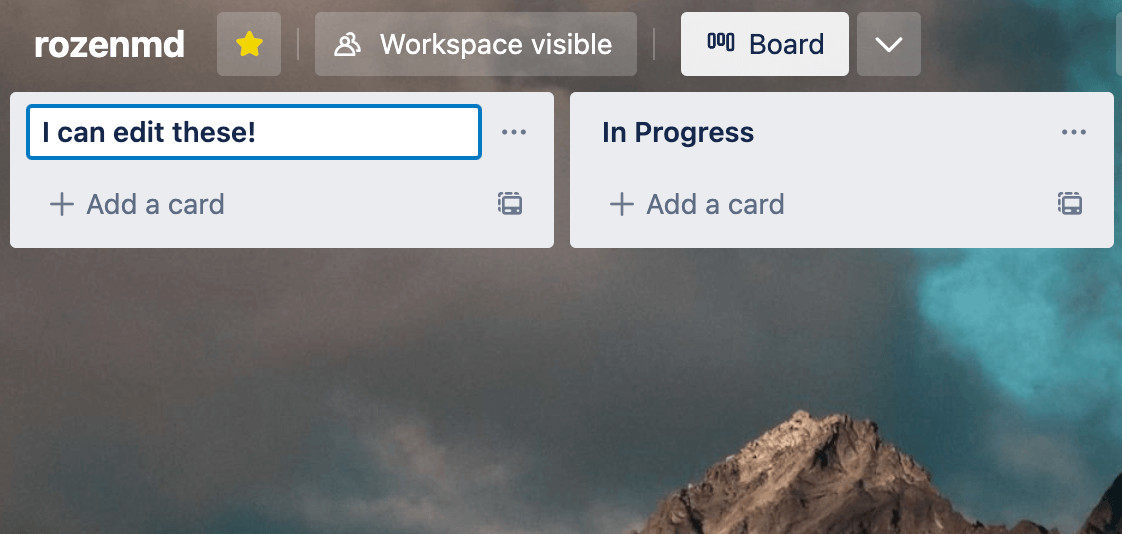 Once you're ready to save, hit enter or return on your keyboard
Moving lists in Trello
Made a list, but it's in the wrong place?
To move lists around, press down your mouse/trackpad (as in, click and hold), and drag the list into the right place.