When you have a few members of your team using a Trello board, it can be really easy to lose track of things!
Thankfully, Trello can notify you every time something changes on the boards you care about.
Click on the board menu button (the button with three dots on the right of the screen, next to the Share button)
In the menu, click on the More button
Click on "Watch"
If you're in the right place, you should see this: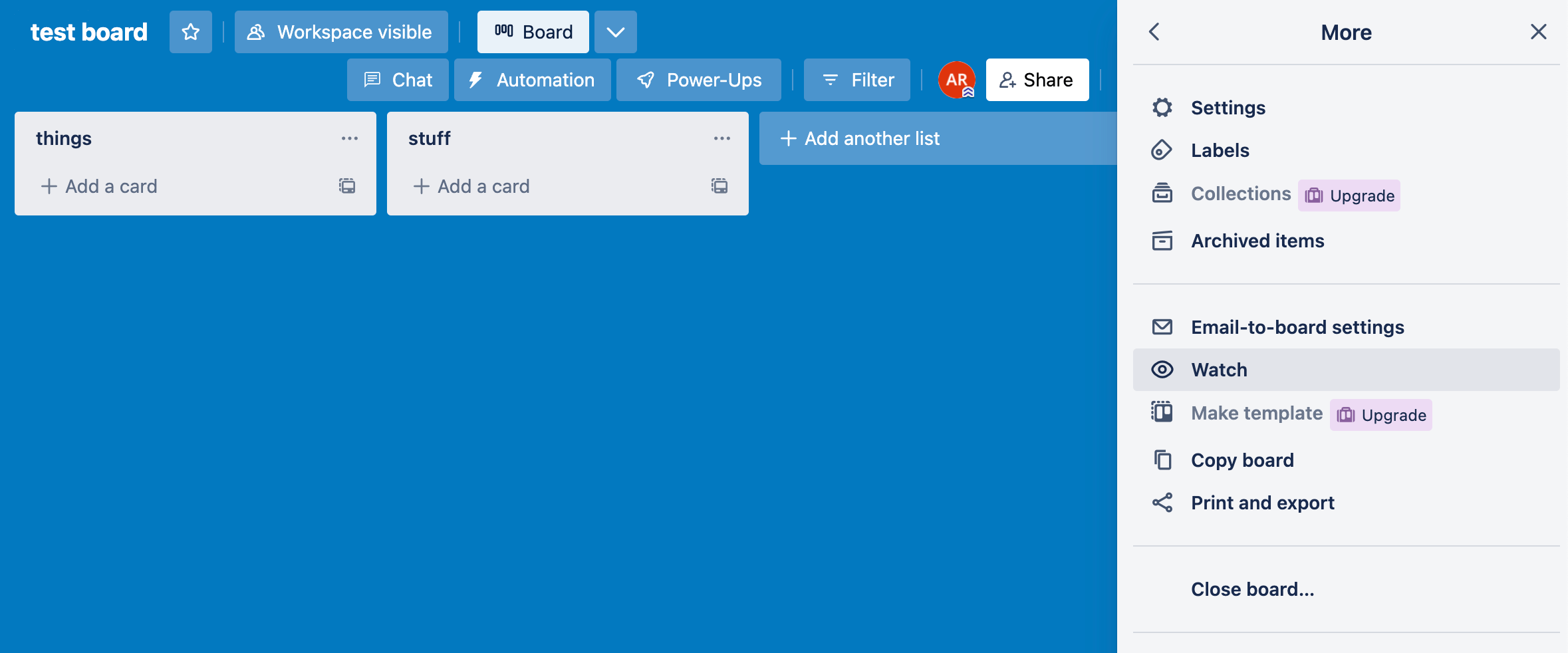 When you "watch" a board, you'll be notified whenever any card on the board changes, as well as when new cards get added.
Note: you'll only be notified when other people do things. The point of watching is so that you get notified when other people do things in Trello, to things you're keeping track of.